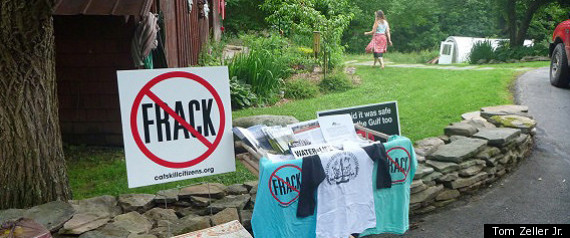 CALLICOON, N.Y. -- Late last Sunday morning, Doug Stern and Lukie Strydom, farmers from South Africa, shuffled quietly in the parking lot of Lander's River Mart, a combination gas station, convenience store and restaurant situated along the banks of the Delaware River in this western Catskill hamlet.
"We need to learn as much as we possibly can," Strydom said.
Back home in South Africa, Stern and Strydom live on what's known as the Karoo, a vast, semi-arid, ecologically sensitive region that has lately become the target of prospecting natural gas companies --Falcoln, Sasol, and Shell among them.
Full story: The Huffington Post